At The Table Live Lecture DVD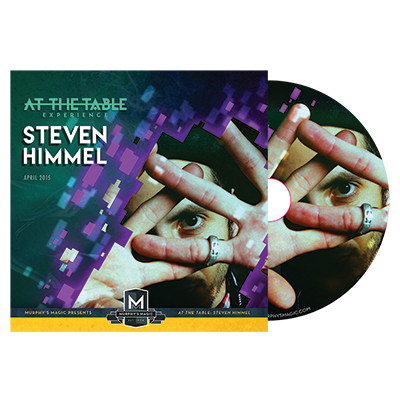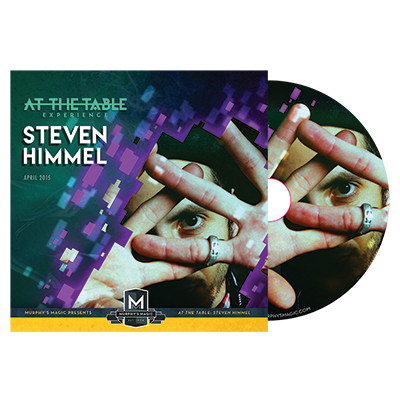 At The Table Live Lecture DVD
Steven Himmel is a Los Angeles based magician who's been performing his unique brand of magic for over 10 years. Steven is also an active member of the Academy of Magical Arts at the Magic Castle in Hollywood. This young, fresh and creative mind has a wonderful amount of magic to offer the world and we've got you seat in the front row!
Lecture Contents:
The Flip Pip Change: A flashy way to change a card to the spectator's selection.
Organizing Your Magic: See & learn how to keep your magic organized and how important organization is to Steven Himmel.
Dollar Bill Change: Toss a dollar bill into the spectator's hand causing it to visually change to a $20, leaving you completely clean.
A Forced Thought: The spectator visually locates a card of their choosing, then the deck is shuffled. It is handed to the spectator who is told to deal the cards onto the table one at a time stopping at any card they choose, and to deal that chosen card face down. The card is turned over, revealing the spectator's original selection. The magician is left clean and this requires little-to-no sleight of hand.
Lie Detector: A unique multi-phase packet trick! The spectator lies but can never deter the magician from knowing what the selection is.
Steven Himmel's 3 Fly: Steven's handling on the classic 3 fly. Cause 3 coins to visibly travel from one hand to the other.
A Discrepant Reset: Steven's take on Paul Harris' Reset with a kicker ending that leaves everything examinable.
Book Test: A fun routine with a book and a deck of cards.
REVIEWS
"This was an eclectic collection of routines and effects. "
Doc Johnson, MyLovelyAssistant 8/13/2015 Full Review